Skip to Content
Top-Rated Home Health Care and home care assistance Services in Mississauga and Toronto
 Comfort, Independence, and Quality of Life at Your Home
Affordable home health care services from Everest Home Health Care will allow your family member to live at home in familiar surroundings relieving you of worry and stress. If someone you know has been seriously injured, has become ill, needs post-operative support or requires elderly care, our comprehensive home care services can make a difference starting with a few hours a week for living assistance up to 24/7 coverage for Alzheimer's and dementia care.
Everest Home Health Care's home care assistance Services provide our clients with the personal attention and support required to improve their current quality of life. Our staff brings a high level of skills and expertise while assisting clients to establish daily routines, general home maintenance care, and ensuring the clients' safety adhering to their rehabilitative protocols.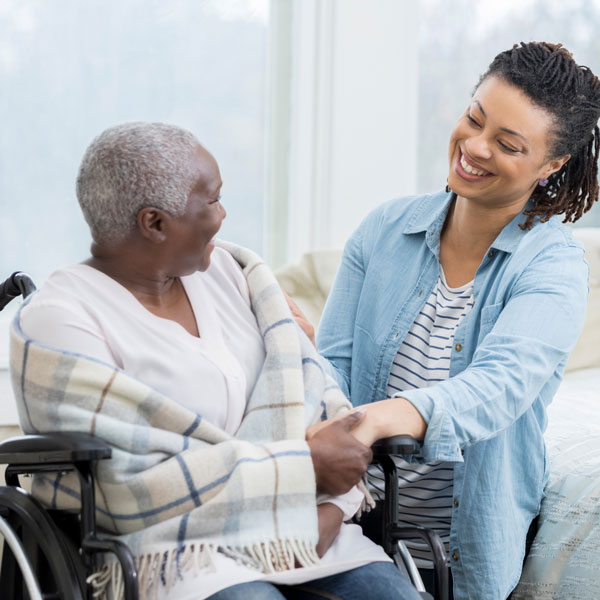 Benefits of Home Support Services
For many of our clients, in-home care allows them to remain in an environment where they're most comfortable. The home can help enhance their overall experience with health care staff and add to their quality of living.
People who have lost the ability to take care of basic personal needs, find that they can maintain their dignity when at home. This can be a tremendous relief to people and their families who feel safer having them close by.
Home Support Services can be a cost-efficient way to provide the necessary treatments to people who need them. Hospitals and Nursing homes can be costly. Home care allows for the flexibility to schedule services when needed. Families can take part in the caring process and use Home Support Services staff to help relieve some of the time.
What We Offer
At Everest Home Health Care, we believe your loved one deserves the best quality care! Our competent and compassionate healthcare personnel is ready to assist in your time of need. Based on your situation, we can provide:
Elder Care
The level of elder care varies, from 24-hour care to a day nurse who drops in on older patients for a few hours every day. Since older people are prone to special health problems, our professionals are trained to address these issues, ensuring the highest level of care.
Personal Care and Support
Assistance with dressing, feeding, washing, and toileting, as well as advice, encouragement, and emotional and psychological support.
Home Care Assistance Services
This service provides assistance with the day-to-day tasks that are required in the upkeep of a household, including dusting and cleaning, laundry, and meal preparation.
Our health care personnel consists of Personal Support Workers, Registered Practical Nurses, and Registered Nurses that are highly experienced and qualified to provide you with assistance – No matter what the circumstances are!
Contact Everest Home Health Care Today