Skip to Content
"Our Priority Is Your Comfort and Satisfaction"
Everest Home Health Care (EHHC) is an innovative, industry-leading home healthcare provider providing high-quality patient care. For over 18 years, Everest Home Health Care (EHHC) has provided healthcare staffing solutions to long-term care facilities, retirement homes, hospitals, corporations, and private clients within the Greater Toronto Area and surrounding communities. Our front-line staff members are recognized as being high-skilled, experienced, and dedicated healthcare professionals whose primary objective is to provide excellent support to our clients. Each client has a customized care plan which identifies their specific needs.
Over the course of building our company, we have made it imperative that we uphold our core goals to provide the best care for our clients and the most valuable experience for our staff.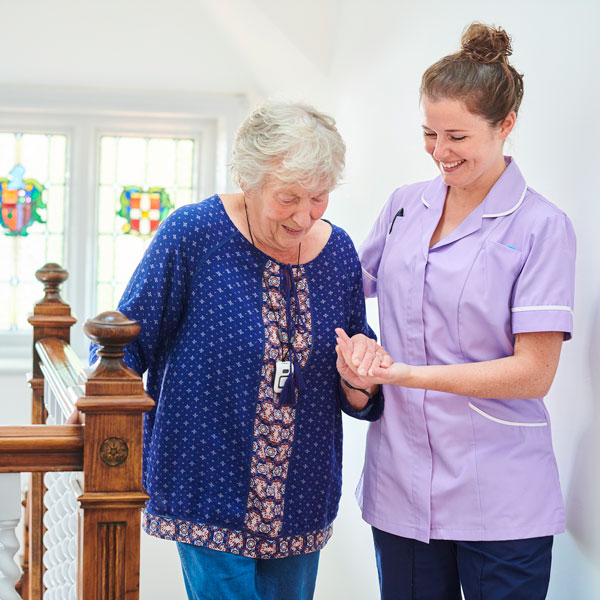 Our Mission
Everest Home Health Care aims to foster an environment where our employees and clients can achieve their desired goals on an ongoing basis.
Our Vision
"To design innovative solutions for our healthcare clients through strong partnerships, collaboration, and a shared vision that supports quality and healthy healthcare environments."

Trust
Fostering trust with our clients and staff is what Everest Home Health Care is built on. Through exceptional employment standards, we have developed strong, loyal relations with our current and growing staff pool.
Respect
Respect is a value that is integral to our philosophy which has evolved to integrate staffing solutions with assessment, planning, and ongoing support. Vital to a healthy workplace are employees who feel respected and valued for their contributions. 
Continuous Improvement
Everest Home Health Care embraces a philosophy of continuous improvement and learning. We continually assess and evaluate our agency's programs to improve our service delivery and we are committed to providing a supportive learning environment for all our personnel.
Our Objective
To be recognized as the industry benchmark for excellence and reliability in the supply of nursing staff to Long Term Care Facilities, Hospitals, and Home Care. This will be achieved by our responsiveness to customer needs and last-minute staff coverage at the earliest possible response.
With an extensive registry of experienced and specialized registered and non-registered care personnel on our staff registry, we are able to meet the staffing requirements request of our clients providing them with experienced and specialized staff, 24 hours a day, seven days a week, 365 days a year. We have had the honour of being able to be recognized as an award-winning agency the Best Home Health Care Readers' Choice Diamond Award for Toronto 2019 and Platinum winner for 2020 Readers' Choice Mississauga.
Everest strives to focus on the satisfaction and comfortability of its clients. Read Everest's Client Bill of Rights for more information on how to prioritize the rights and freedoms of our valued clients.
Contact Everest Home Health Care Today