Skip to Content
Providing In Home Senior Care for Seniors Throughout the Greater Toronto Area for More than 20 years
Professional In-Home Senior Care Services are available 24 hours a day throughout Mississauga, Toronto, Brampton, and all of southern Ontario. Whether you need short-term home care, long-term home care, or something in-between, Everest Home Health Care is dedicated to ensuring you receive the home health care you or a loved one require and deserve. Our clients who require nursing care are located anywhere, from their private residence, within hospitals, long-term care facilities, or at a retirement community. Call 905-270-4426 for your Free In-Home Care Consultation
Everest Home Health Care recognizes that the medical requirements surrounding medical patient care delivery can be time-sensitive and require more consistent monitoring, therefore, Everest's nursing services have the flexibility of providing availability 24 hours/day & 365 days/year.
Some of the nursing services Everest can provide include: medication management, chronic pain, and advanced disease management, tracheostomy and catheter care, wound care, specialized care (palliative, cancer, etc.), and physical and psychiatric care.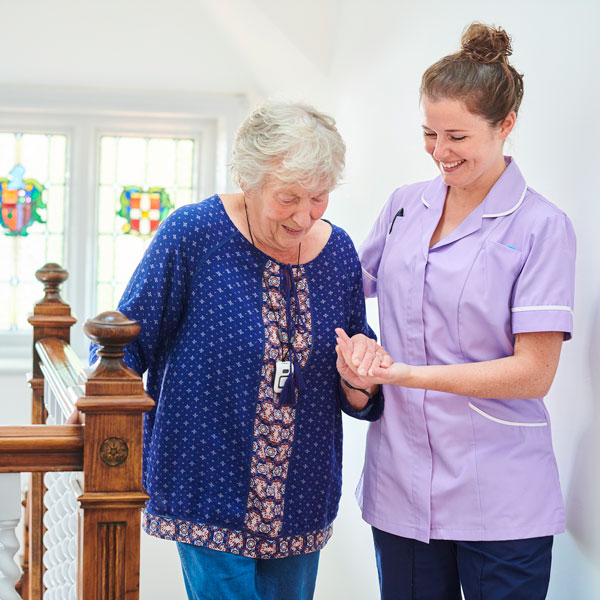 Everest and Your Care Team
At Everest, we recognize and understand that anyone that is involved in your care, or the care of your loved one (i.e. family, friends, physicians, specialists, other treating healthcare practitioners, etc.) are an integral part of your care team.
Therefore, we will work collaboratively with your care team to create a customized medically managed care plan to ensure that we are not only meeting your medical requirements but that we have exceeded your service expectations.
Our main objective is to provide effective medical management that monitors symptoms and prevents complications.
How to Get Started
Once you have contacted Everest, one of our service coordinators will conduct an intake interview to collect all of the relevant information related to the nursing care request. This information will be provided to our Clinical Nursing Resource Team, whereby your personal Clinical Nurse Manager will be assigned to you. Your Clinical Nurse Manager will contact you, typically within 24 hours after your intake interview to arrange an in-person meeting and medical assessment.
We take pride in delivering high-quality nursing care to our clients and we are respectful of the position we hold in your home, amongst your family. In becoming a part of your care we become part of your care team. All our clients are members of the Everest family.
Contact Everest Home Health Care Today